Customer service
Do you have any questions about a product or your order?
call, chat or mail us!
We speak English!!
We are here to answer your questions on:
Weekdays 09.00 till 18.00 CET
Saturday 09.00 till 16.00 CET
+31(0)46-4581030


[email protected]


Live chat starten
Safe payment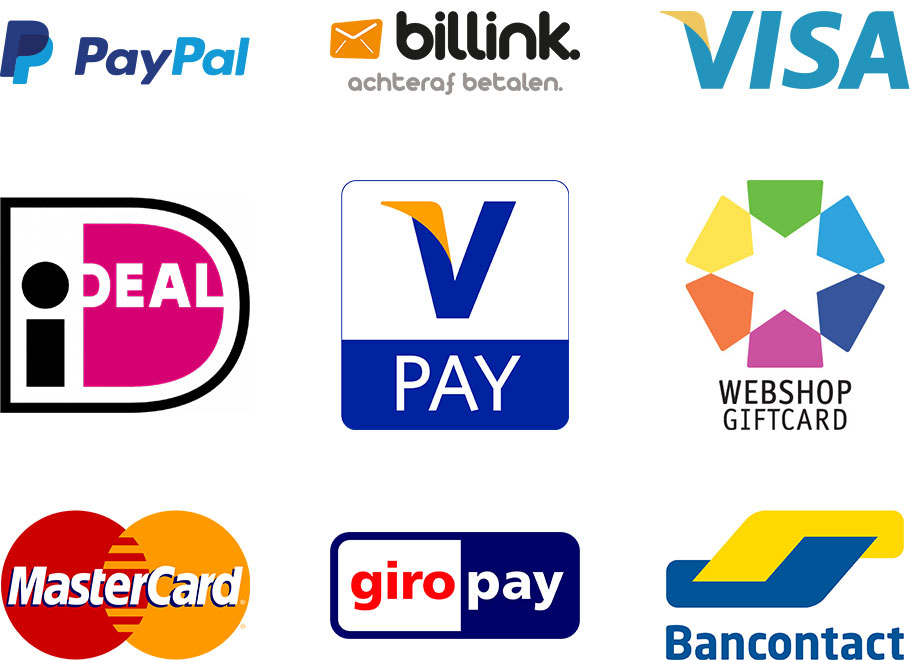 Why choose M2 Trading?
Free shipping on orders above € 75,-
Great catalog of products, all in stock
Competitvely priced
Collect at our pick-up counter available
Easy returning
Choose your delivery date yourself
collect your order in one of the 2900 pick-up locations in the Netherlands
Customer service available phone and email
The certainties of "Thuiswinkel Waarborgfonds"
Brake pad Aerox, Neo's, Buxy SR, Habana, Mojito, Honda SFX
This fits the following scooters
Aprilia mojito habana custom 50 2t 2004-2008 Piaggio A/C
Aprilia Mojito/ Habana Custom 50 2T 1999-2004 Morini A/C
Aprilia Mojito/ Habana retro 50 2T 1999-2001 Morini A/C
Aprilia Scarabeo 50 2002-2010 Piaggio A/C 4 Takt
Aprilia Scarabeo 50 2T 1993-2006 Minarelli Horizontaal A/C
Aprilia Scarabeo 50 2T 2001-2004 Di-Tech A/C
Aprilia Scarabeo 50 2T 2005-2010 Piaggio A/C
Aprilia SR 50 1997-2000 Minarelli horizontaal L/C
Aprilia SR 50 Carburateur Morini L/C 2000-2004
Aprilia SR WWW 50 1997-2001 Minarelli horizontaal A/C
Aprilia SR50 1993-1996 Minarelli verticaal A/C
Aprilia SR50 1994-1996 Minarelli horizontaal A/C
Honda Bali
Honda SFX
MBK Nitro L/C Minarelli Horizontaal
MBK Ovetto 2T A/C Minarelli hor. 2002-2011
Peugeot Buxy 1994-1997 (kunstof tank)
Peugeot Buxy 1994-1997 (stalen tank)
Peugeot Speedake (kunststof tank) 1994-1996
Peugeot Speedake (stalen tank) 1994-1996
Yamaha Aerox
Yamaha Neo's 50 2T 1997-2011
The characteristics for this are:
When you order this online with us before 18:00 hours you will receive it tomorrow at home.
If you have any questions, please contact our customer service unit via chat, e-mail or telephone.
article number: 61772
Product reviews
Name:
Leo de Vries
Place:
Leeuwarden
Name:
Vladimir
Place:
Amsterdam
Name:
anonymous
Description:
Prima, tegen goede prijs
Name:
Kawa
Place:
België aalst
Name:
Shailish
Place:
Den haag
Description:
Doen het perfect
Name:
anonymous
Description:
Prima product
Name:
Chris vos
Place:
Drachten
Description:
Goed product voor scherpe prijs
Name:
Max
Place:
Anna Paulowna
Description:
Goede kwaliteit remt weer goed
Name:
Frits
Place:
Swalmen
Name:
Chris
Place:
Vlaardingen
Description:
Prijs en voorraad
Name:
anonymous
Place:
Bergschenhoek
Name:
Peter
Place:
KORTGENE
Description:
Goede pasvorm en kwaliteit weet ik nog niet maar ze remmen prima. Prijs is ook oke. En er zit nog een handleiding bij.
Name:
Brandon
Place:
Rotterdam
Description:
goed.zaten al in mijn scooter.
Name:
Eddy
Place:
Schaijk
See here for which models this part fits