Customer service
Do you have any questions about a product or your order?
call, chat or mail us!
We speak English!!
We are here to answer your questions on:
Weekdays 09.00 till 18.00 CET
Saturday 09.00 till 16.00 CET
+31(0)46-4581030


[email protected]


Live chat starten
Safe payment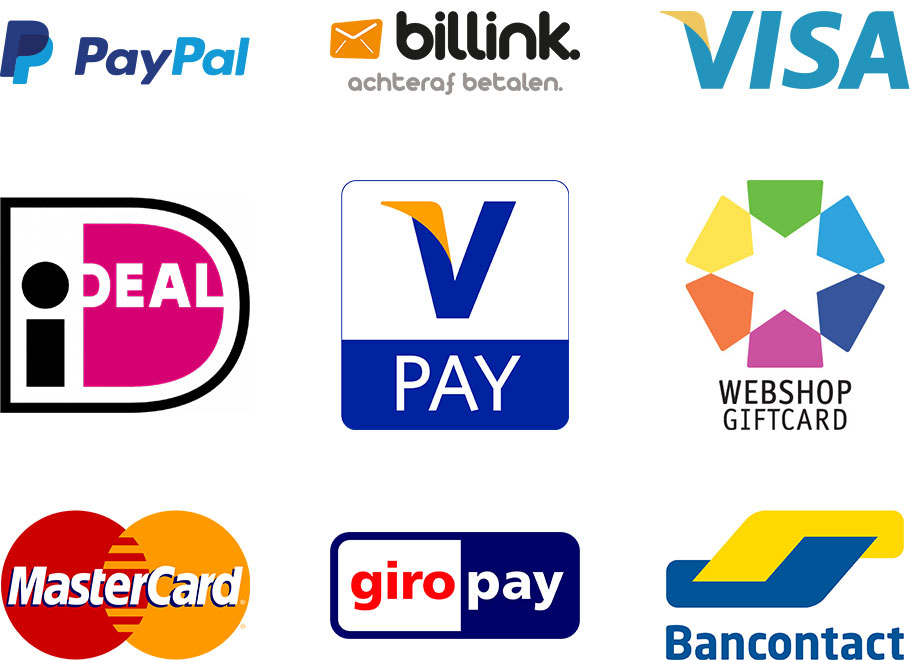 Why choose M2 Trading?
Free shipping on orders above € 75,-
Great catalog of products, all in stock
Competitvely priced
Collect at our pick-up counter available
Easy returning
Choose your delivery date yourself
collect your order in one of the 2900 pick-up locations in the Netherlands
Customer service available phone and email
The certainties of "Thuiswinkel Waarborgfonds"
Exhaust stand Minarelli horizontal Ixil
This fits the following scooters
Aprilia Area 51 1998-2000 Minarelli Horizontaal L/C
Aprilia Gulliver 1995-1998 Minarelli Horizontaal A/C
Aprilia Gulliver 1996-1998 Minarelli Horizontaal L/C
Aprilia Rally 1996-1999 Minarelli Horizontaal L/C
Aprilia Rally 50 A/C 1995-2000 Minarelli Horizontaal A/C
Aprilia Scarabeo 50 2T 1993-2006 Minarelli Horizontaal A/C
Aprilia Sonic 1998-2007 Minarelli Horizontaal A/C
Aprilia Sonic 1998-2008 Minarelli Horizontaal L/C
Aprilia SR 50 1997-2000 Minarelli horizontaal L/C
Aprilia SR WWW 50 1997-2001 Minarelli horizontaal A/C
Aprilia SR50 1994-1996 Minarelli horizontaal A/C
Malaguti F12 Phantom tot 1998
Malaguti F12 R Phantom L/C 2007-2010 Minarelli
Malaguti F15 A/C Minarelli Hor. 2005
Malaguti F15 Firefox 1996-1998 Minarelli Horizontaal
Malaguti F15 L/C Minarelli Hor. 2005
MBK Nitro L/C Minarelli Horizontaal
MBK Ovetto 2T A/C Minarelli hor. 2002-2011
MBK Rocket
MBK Spirit
Yamaha Aerox
Yamaha Jog R
Yamaha Jog RR
Yamaha Neo's 50 2T 1997-2011
Yamaha Slider
Yamaha Spy minarelli vertikaal
Yamaha Why 50 A/C 1999-2006
The characteristics for this are:
When you order this online with us before 15:00 hours you will receive it Friday at home.
If you have any questions, please contact our customer service unit via chat, e-mail or telephone.
article number: 25726
Product reviews
Name:
Anja
Place:
Beek
Description:
In overleg met M2trading gekozen deze uitlaat. Ik had voorkeur voor dat ie snel moest optrekken en keurmerk. Ben zeer tevreden, gemonteerd en doet precies waarom ik gevraagd heb.
Name:
anonymous
Description:
Onderste ophang beugel uitgevuld met 2 plaatringen ipv de bijgeleverde busjes. Maar voor het geld een prima uitlaat
Name:
Moreno
Place:
Middelburg
Description:
Het is een goede uitlaat maar we moesten de ophangsteun een beetje uitvijlen
Name:
Rene
Place:
Haarlem
Description:
Past perfect als zijnde een originele
Name:
Natasja
Place:
Eindhoven
Description:
Uitlaat op "advies" van m2traiding gekocht. De uitlaat is zeker niet bedoeld voor alle types scooters die worden aangegeven ! Let op; de "prop" is er al uit/af als je m koopt.
See here for which models this part fits