Customer service
Do you have any questions about a product or your order?
call, chat or mail us!
We speak English!!
We are here to answer your questions on:
Weekdays 09.00 till 18.00 CET
Saturday 09.00 till 16.00 CET
+31(0)46-4581030


[email protected]


Live chat starten
Safe payment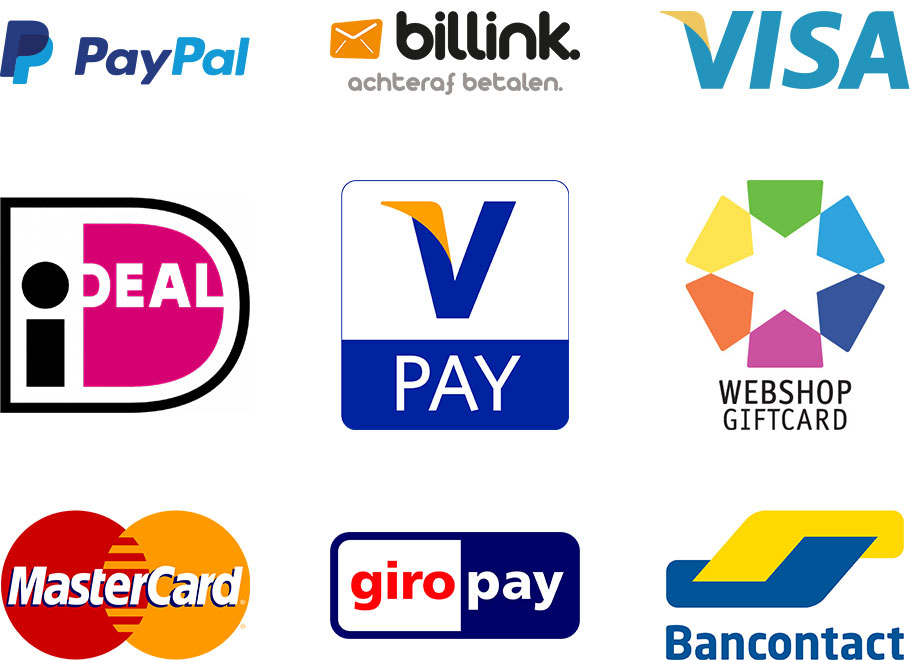 Why choose M2 Trading?
Free shipping on orders above € 75,-
Great catalog of products, all in stock
Competitvely priced
Collect at our pick-up counter available
Easy returning
Choose your delivery date yourself
collect your order in one of the 2900 pick-up locations in the Netherlands
Customer service available phone and email
The certainties of "Thuiswinkel Waarborgfonds"
Exhaust stand Fast Ixil Minarelli horizontal 25KM/u
This fits the following scooters
Aprilia Amico 50 LX Sport 1992-1993 Minarelli verticaal A/C
Aprilia Gulliver 1995-1998 Minarelli Horizontaal A/C
Aprilia Gulliver 1996-1998 Minarelli Horizontaal L/C
Aprilia Rally 1996-1999 Minarelli Horizontaal L/C
Aprilia Scarabeo 50 2T 1993-2006 Minarelli Horizontaal A/C
Aprilia Sonic 1998-2008 Minarelli Horizontaal L/C
Aprilia SR 50 1997-2000 Minarelli horizontaal L/C
Aprilia SR WWW 50 1997-2001 Minarelli horizontaal A/C
Aprilia SR50 1994-1996 Minarelli horizontaal A/C
Malaguti F12 Phantom tot 1998
Malaguti F12 R Phantom L/C 2007-2010 Minarelli
Malaguti F15 A/C Minarelli Hor. 2005
Malaguti F15 Firefox 1996-1998 Minarelli Horizontaal
Malaguti F15 L/C Minarelli Hor. 2005
MBK Ovetto 2T A/C Minarelli hor. 2002-2011
Yamaha Jog R
Yamaha Jog RR
Yamaha Neo's 50 2T 1997-2011
The characteristics for this are:
Color: Black
Color: Chrome
Brand: Ixil
Brand: Tecno
Character: 25 KM
When you order this online with us today you will receive it Saturday at home.
If you have any questions, please contact our customer service unit via chat, e-mail or telephone.
article number: 25734
Product reviews
Name:
anonymous
Place:
Sittard
Name:
Tobias
Place:
Zoetermeer
Description:
Vanwege de beperkingen op het motorblok en cilinder van mn jog r snor heb ik deze uitlaat gekozen. Vanwege de levertijd en prijs heb ik m2trading gekozen. Achteraf had ik beter gelijk vario rollen bij kunnen bestellen. Ondanks het advies van m2trading heb ik dit niet gedaan maar ik ga ze nog nabestellen.
Name:
Alexander
Place:
Elburg
Description:
Product ziet er netjes en goed uit. Lakwerk prima gespoten. Mooi geluid en scooter loopt door deze uitlaat iets harder.
See here for which models this part fits