Customer service
Do you have any questions about a product or your order?
call, chat or mail us!
We speak English!!
We are here to answer your questions on:
Weekdays 09.00 till 18.00 CET
Saturday 09.00 till 16.00 CET
+31(0)46-4581030


[email protected]


Live chat starten
Safe payment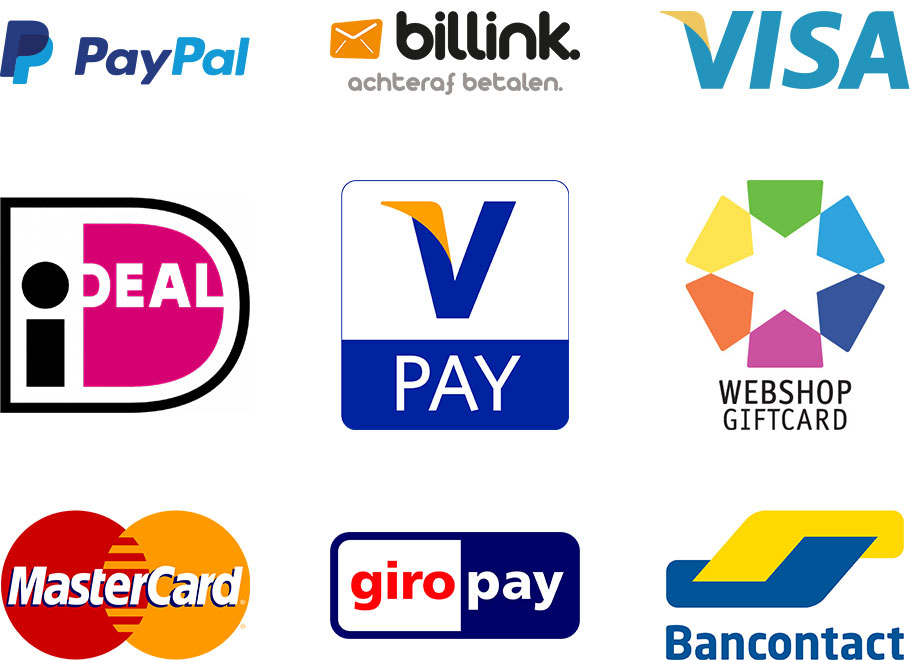 Why choose M2 Trading?
Free shipping on orders above € 75,-
Great catalog of products, all in stock
Competitvely priced
Collect at our pick-up counter available
Easy returning
Choose your delivery date yourself
collect your order in one of the 2900 pick-up locations in the Netherlands
Customer service available phone and email
The certainties of "Thuiswinkel Waarborgfonds"
Exhaust LeoVince Touring Piaggio Zip
This fits the following scooters
Piaggio Zip
Piaggio Zip 2000 A/C
Piaggio Zip 50 2T 2009-2011
Piaggio Zip Fast Rider
Piaggio Zip Kat A/C 1999
Piaggio Zip SP L/C
The characteristics for this are:
type of engine: 2-Stroke
Cylinder capacity: 50CC
Cylinder capacity: 70CC
Color: Black
Color: Silver
Brand: Piaggio
Brand: Leovince
When you order this online with us today you will receive it Saturday at home.
If you have any questions, please contact our customer service unit via chat, e-mail or telephone.
article number: 24052095
See here for which models this part fits